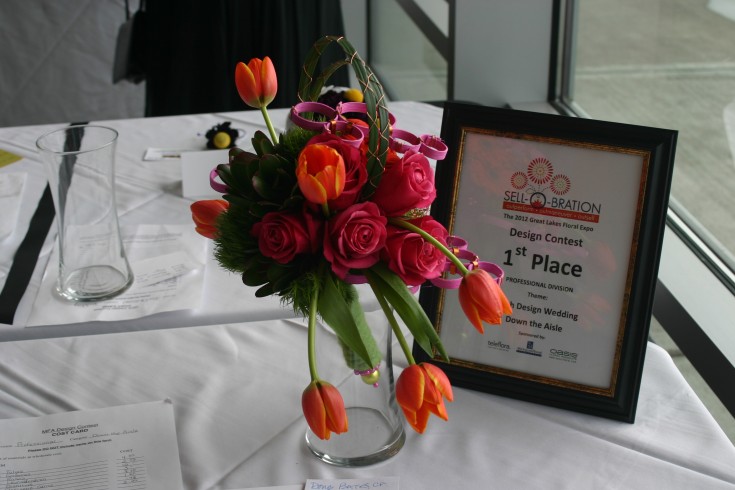 Recently, part of the FSN team visited Michigan for the 2012 Great Lakes Floral Expo! It is one of our favorite floral conventions and we look forward to going ever year. The over-all theme of the show this year was Sell-O-Bration and discussed how florists everywhere can rise to the top through Outperforming, Outmaneuvering, and Outselling their competition.
In the animal kingdom, survival of the fittest is the rule. Survival is good – no doubt about it – but thriving is better. The challenge for many floral professionals is going from surviving the current competitive business environment to thriving in it. – Dick Gleason, CF, Conference Vice Chairman.
There were several hands-on sessions, including presentations on wedding design, body flowers, flower photography and much more. Florists also attended presentations on marketing and online resources, and of course – everyone's favorites – the floral competitions.
I could talk all day about the Great Lakes Floral Expo, but I know you're here to see the pictures!! Without further adieu…
Were you at this year's Great Lakes Floral Expo? Did you design any of the pieces in the photos above? Let us know in the comments below so we can give you credit!!