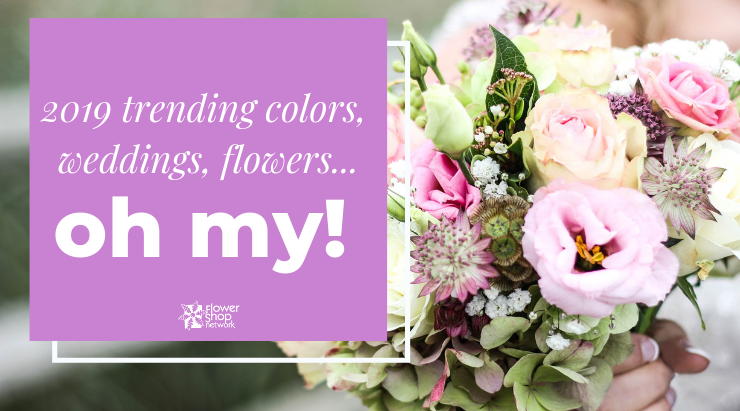 Every year Pantone declares what the color of the year will be. This year it is a coral color, and while it's a beautiful color, it is also a color that has had its time in wedding trends. Goodness knows how many weddings I've been in and had to wear that color. So, this year when looking at what could be trending for spring and summer weddings, I wanted to go a different direction. Shutterstock released what they have seen as trending colors around the world, and it's fantastic! While they have listed twenty-three different colors with their partnering countries, we took ten countries and made wedding mood boards. This can help you gain an idea of how you might want to plan your wedding!
United States of America
Get the party started with this bright color! At first it can be a shock to see this green, but pair it with the right colors and it can make for a beautiful setting.
Australia
The gorgeous deep blue will make a great impression on guests at the wedding and especially the reception! You can have beautiful accents of blue in your bouquet, and of course, it's not a wedding with something blue.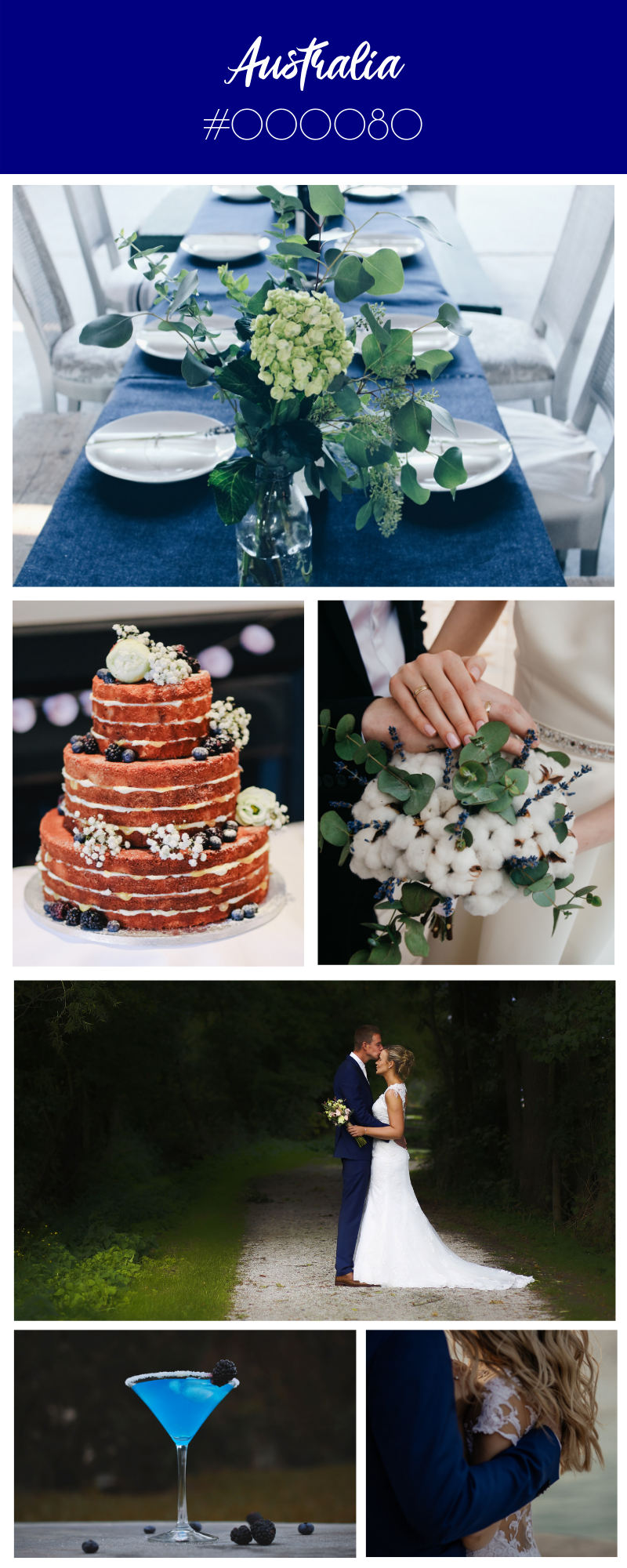 Russia
Heat things up with gorgeous red theme! This color red is rich and you can ask your local florists to make you a wedding bouquet that is unforgettable.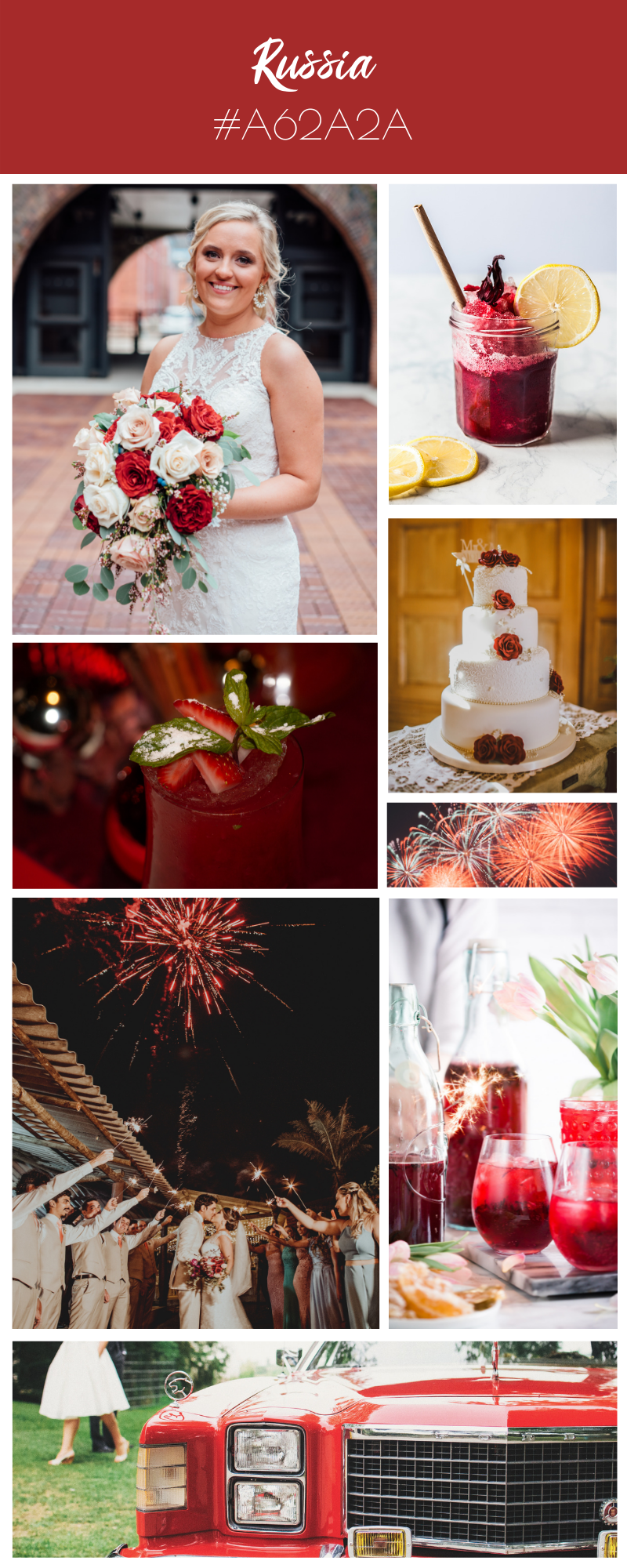 United Kingdom
If your style is more boho, then this is the perfect theme for you! This dreamy lilac color is the perfect backdrop for any boho wedding. Not only is it whimsical but it is also elegant. The perfect balance of subtle but regal.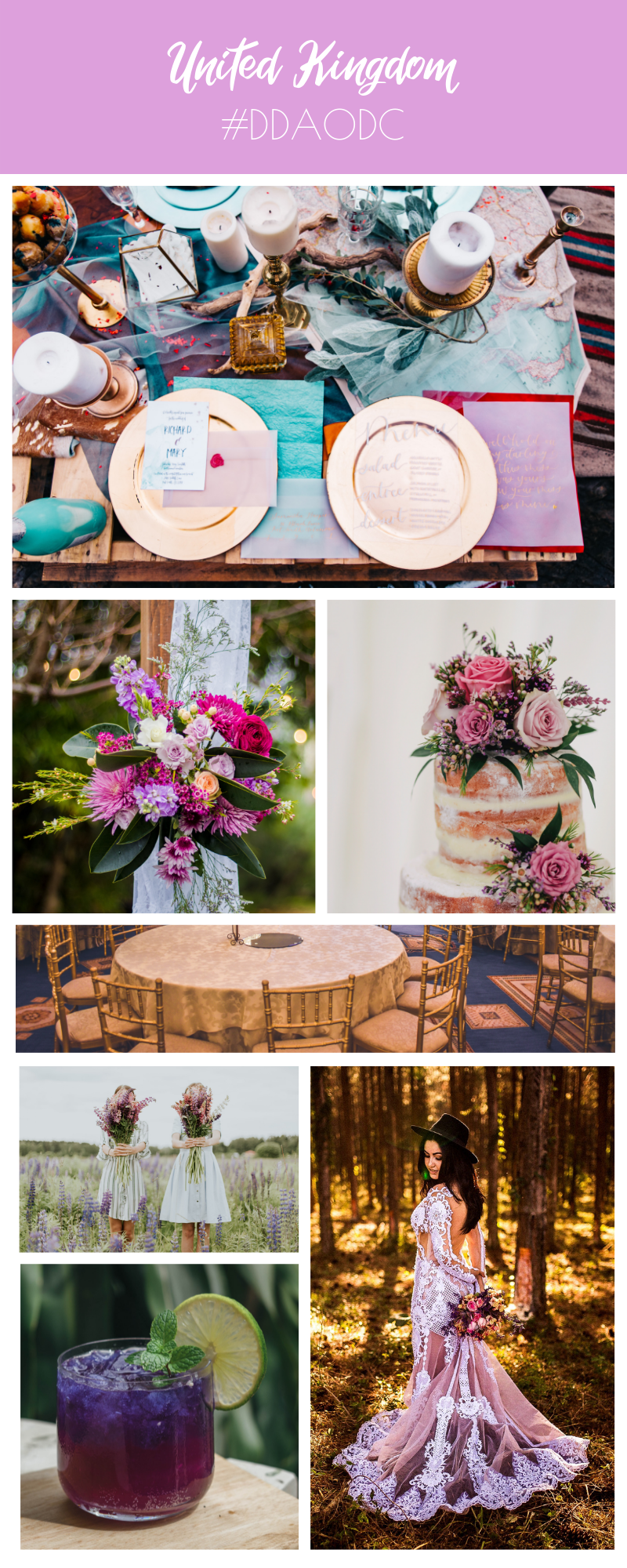 Brazil
Lush, fresh, and island vibes are the words that could describe this theme! If you are doing a destination wedding, then consider following this theme's pallette. You can't go wrong with this amazing and deep color green. Not to mention that tropical wedding bouquets are trending big time this year!
Japan
This color reminds me of Shelby's colors from Steel Magnolias. She said, "My colors are blush and bashful, mamma!" When you think of a blushing bride, this would be the perfect color. If your signature color is pink, then you should definitely think about planning a wedding with this theme!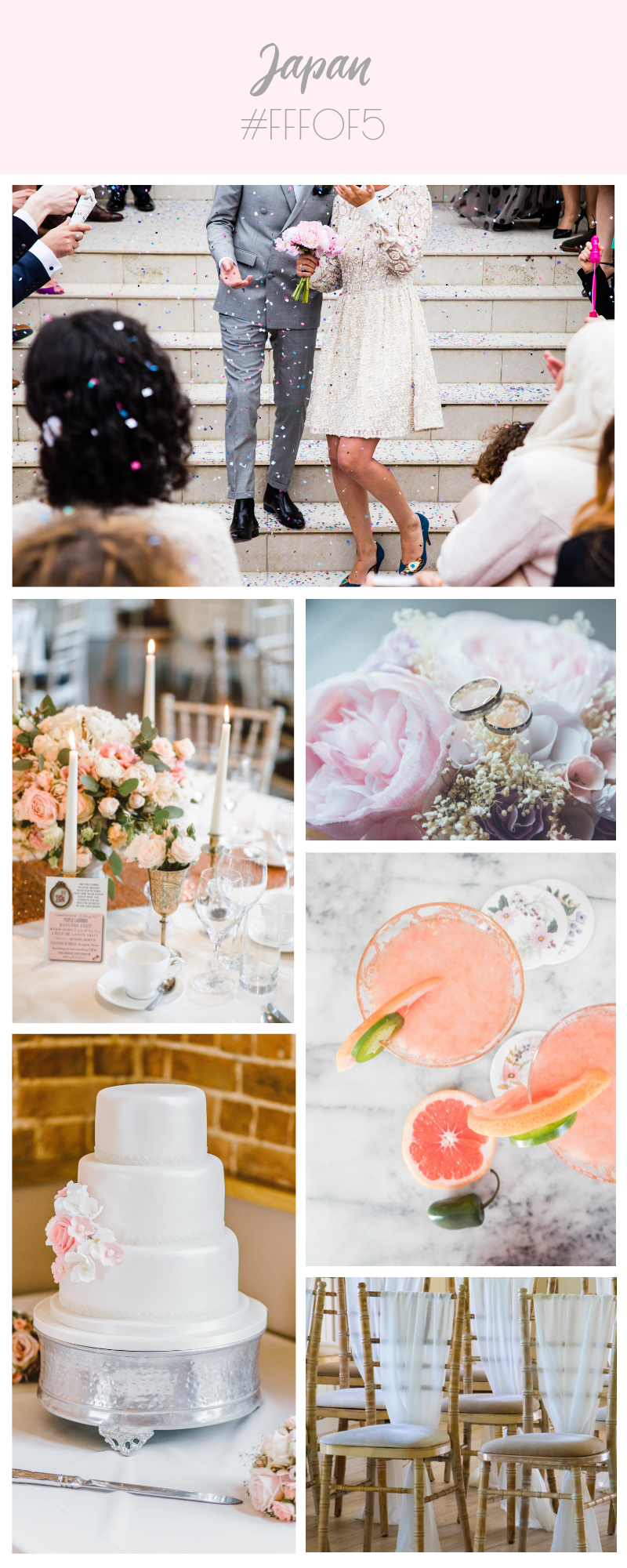 Germany
This is a beautiful color to plan a wedding around. It's not like the mint color that had its season a few years back. It's a bright blue that is perfect for spring and summer!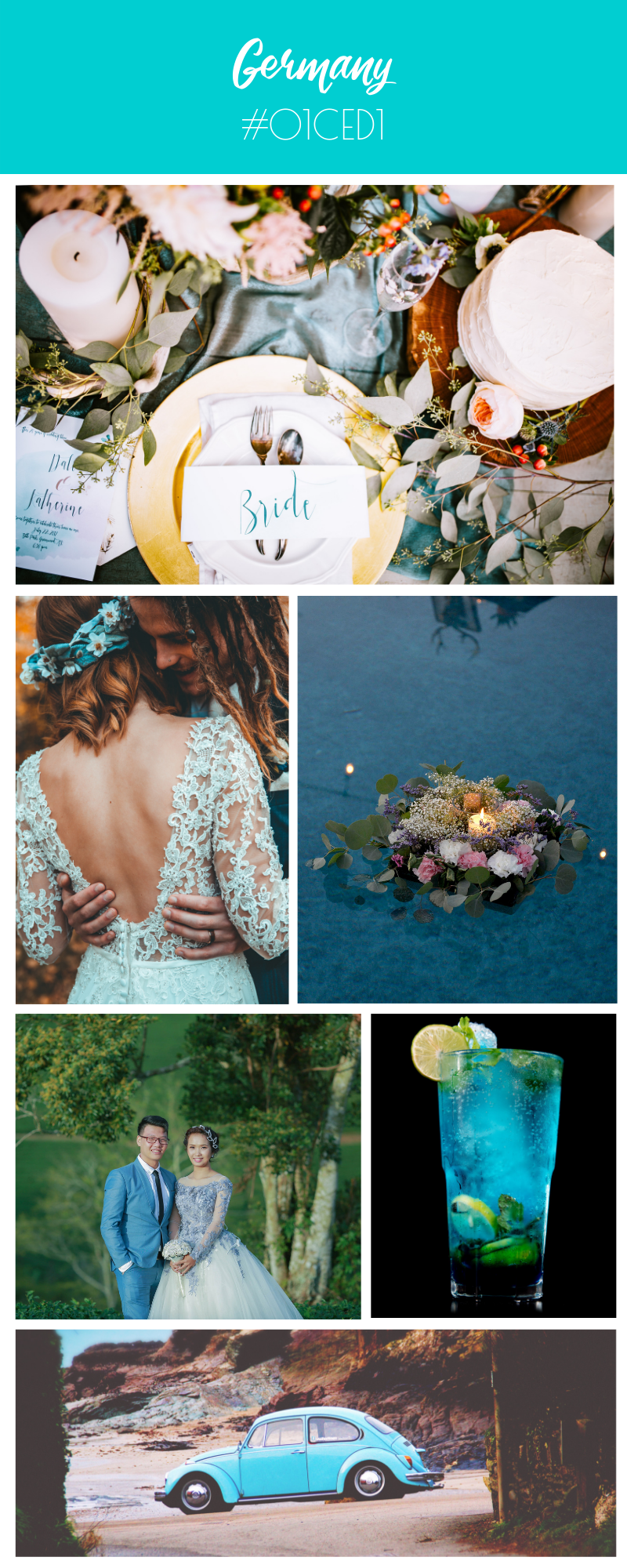 Argentina
One might think a neutral color wouldn't make for a beautiful wedding, but they would be wrong. This gorgeous color adds a sense of simple elegance to any wedding.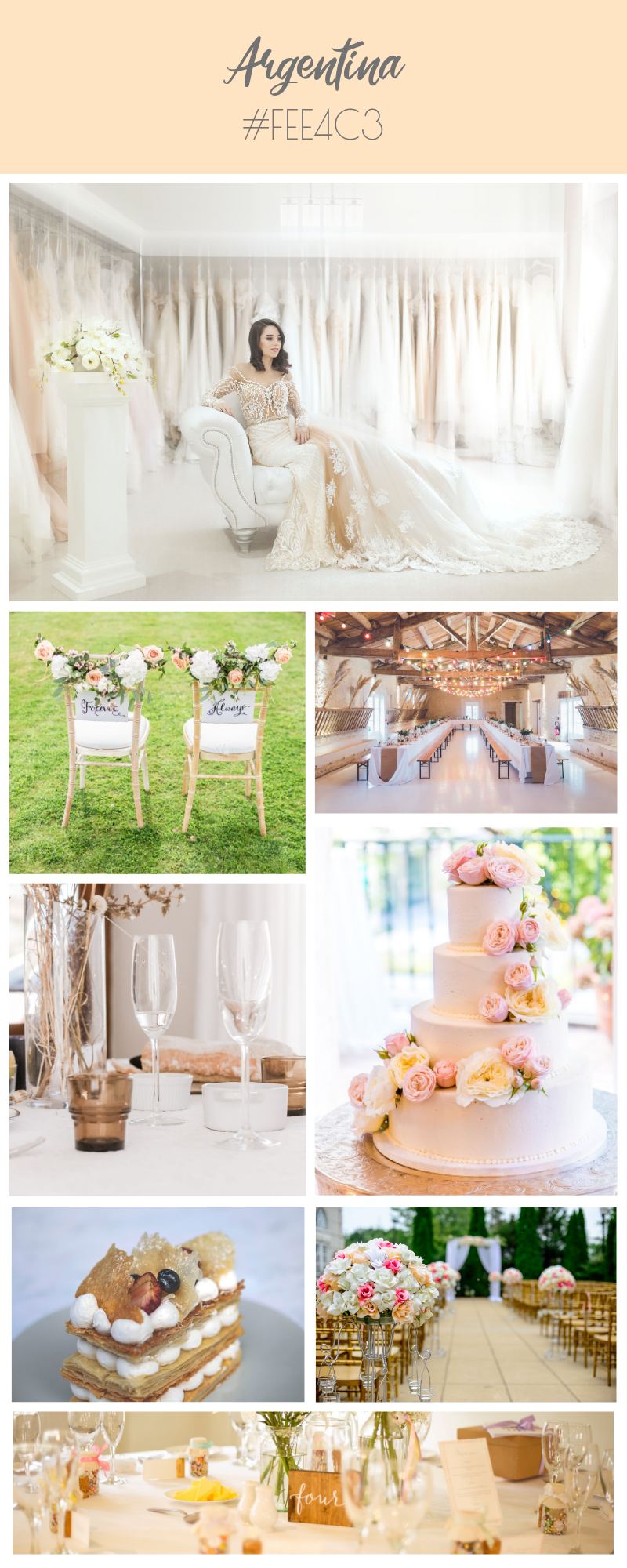 Norway
If you're planning a night wedding, then this color pallette will make sparks fly! Metalics are hitting the fashion industry by storm, and it will probably flow into wedding trends this year. So, when considering what florals you want to pair with this steely look, try to go with flowers that off a rich contrast.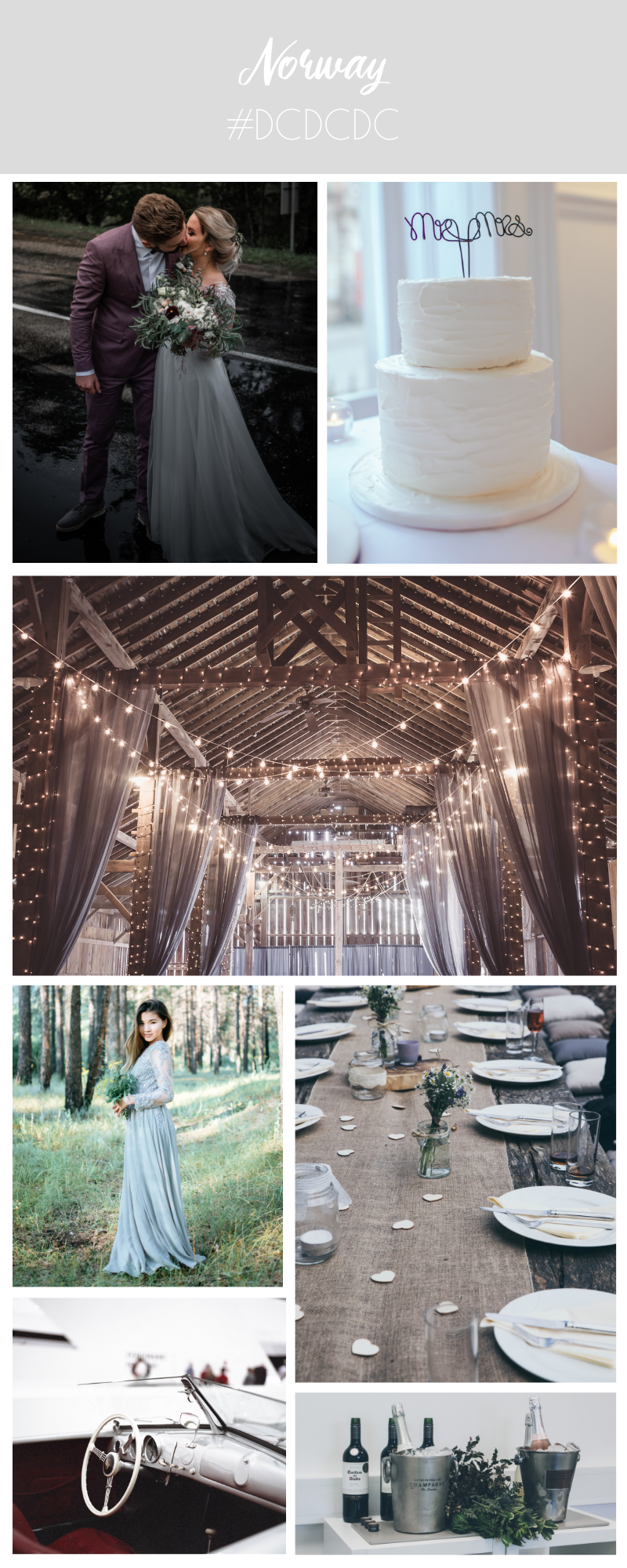 Chile
If this doesn't scream summer, then I don't know what does! Now, don't let it limit you to only summer weddings. If you would like this during the spring then go for it! There's no better way to say, "You are my sunshine forever," then with this bright theme.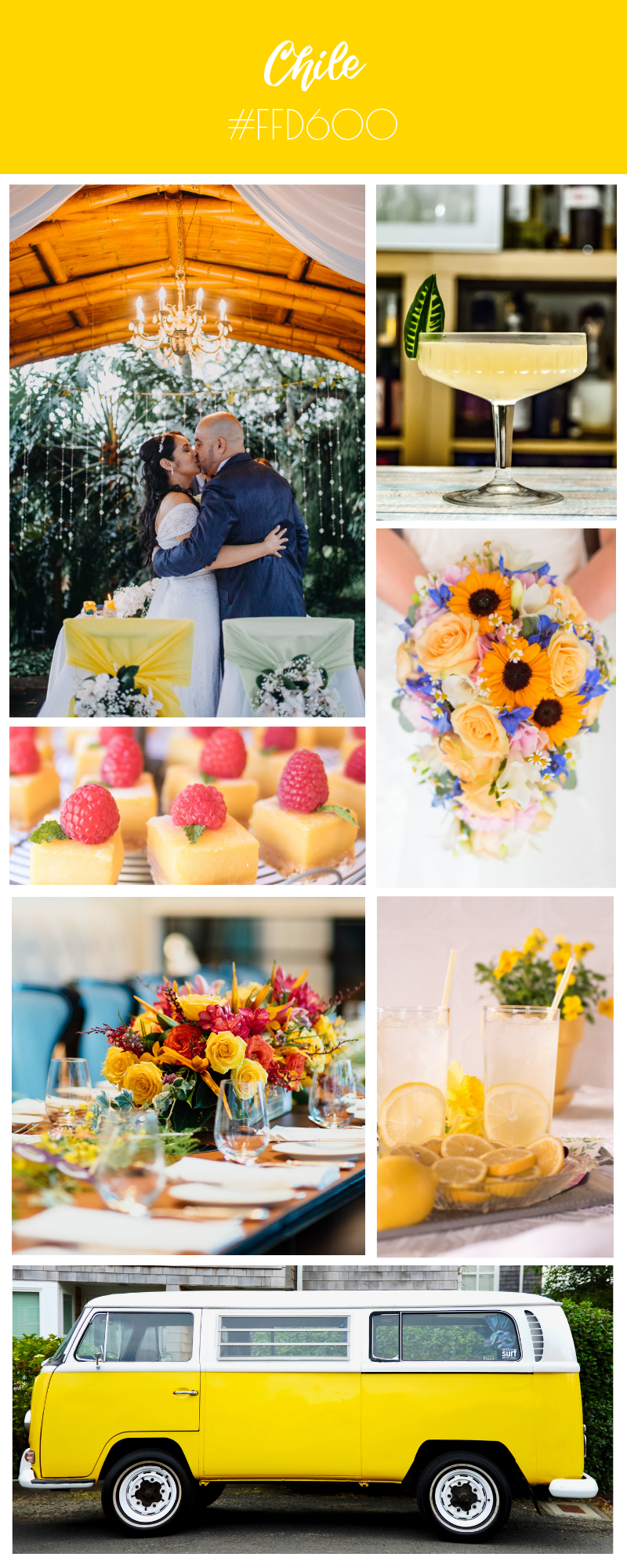 We hope that you can find some inspiration in these fantastic colors! Don't forget to contact your local florist to start planning your wedding.