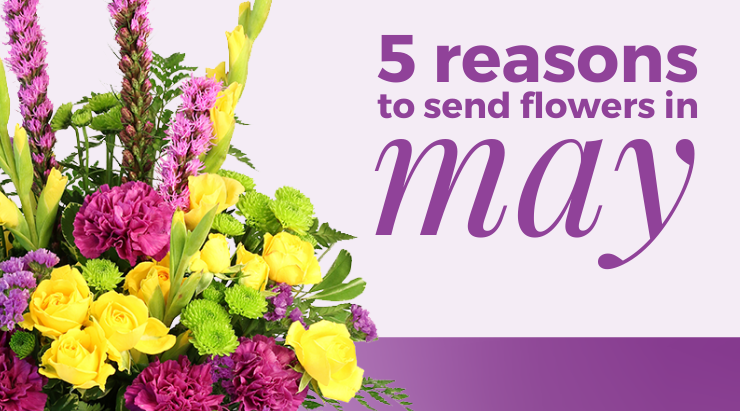 May is nearly here and with it comes new opportunities to send flowers! There are several different holidays this month that deserve to be celebrated with a lovely bouquet. Here are some reasons you should send flowers in May:
May 2: National Brothers and Sisters Day
Though your siblings might drive you crazy, you still love them! Celebrate your brother or sister and treat them to something special. Trust us—they won't be expecting the surprise!
May 4: National Teacher Day
Whether or not you're in school, we all have teachers in our lives that deserve to be thanked! They might be a professor, a neighbor, or even a friend, so use this day to show your appreciation for all the work they do.
May 6: National Nurses Day
This is the perfect day to thank a nurse for all their hard work. Nurses work tirelessly to help those under their care—especially in the past year. Let a nurse know you're grateful for their hard work!
May 9: Mother's Day
Treat your mom, grandma, or other mother figures in your life to a gorgeous bouquet! Let them know that they are appreciated, loved, and on your mind—even if you can't be with them this holiday.
May 15: National Armed Forces Day
Honor a veteran or a serviceman/servicewoman for their dedication to their country! They served, fought, and protected our country. Surprise them with some stunning flowers to thank them and commemorate their service.
With all these reasons to send this May, don't forget to mark your calendars and send some flowers! Contact your local florist today to place your order.