Flowers bring life to weddings and set the tone for the whole event. Choosing the perfect blooms to match your wedding colors and style takes careful consideration. Wedding season is here and our florists all over the country have been working hard to make bride's visions come to life.  Browse through some of our florists latest designs to find bridal bouquet inspiration.
 This soft light blue and white bouquet was designed by Yacht Flowers in Fort Lauderdale, FL.
This bright peach and green bouquet was designed by Flowers of Worth Avenue in Palm Beach, FL.
This stunning bouquet of deep lavender, red and light pink was designed by Ann's Petals in Longview, TX.
This colorful orange and light pink bouquet was designed by A Fruit Basket Southern Blossom Florist in Charlotte, NC.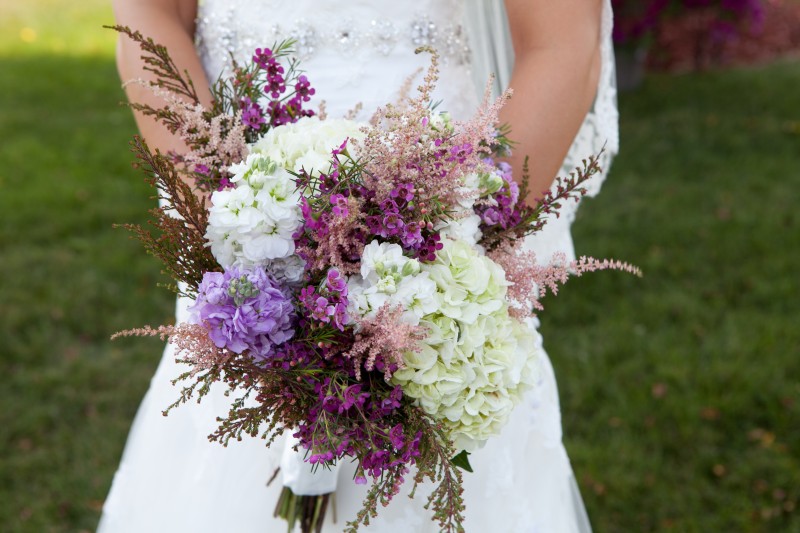 This whimsical purple and white bouquet was designed by An English Garden Flowers & Gifts in Mokena, IL.
Flowers have become a way for brides and floral designers to display their creativity. Talk to your florist about exactly what you would like to see in your wedding bouquet and watch your vision come to life. If you want to continue to browse through wedding bouquet ideas visit our Wedding and Party Network Photo Gallery where you'll find more beautiful arrangements from local florists all over the country.