Today we enjoyed a wonderful lunch together for our annual Flower Shop Network Christmas Party. The food was great, the company was better and the homemade desserts were to die for! To keep things interesting, we also held an Ugly Sweater Contest. I've never seen so many people wearing working lights! Take a moment to peruse through this photo tour of the FSN festivities and Happy Holidays!
Ugly Sweater Contest
To help everyone get into the Christmas spirit, we also held an Ugly Sweater Contest. And let me tell you, folks, our people didn't disappoint. These are some UGLY sweaters.
Giving Gifts
Did you think that was all? Not quite yet. Brock and Loranne decided to hand out some Christmas gifts and everybody got a little something.
And yet the giving wasn't done yet …
Here's a load of food that the employees of Flower Shop Network donated to the food drive for local schools!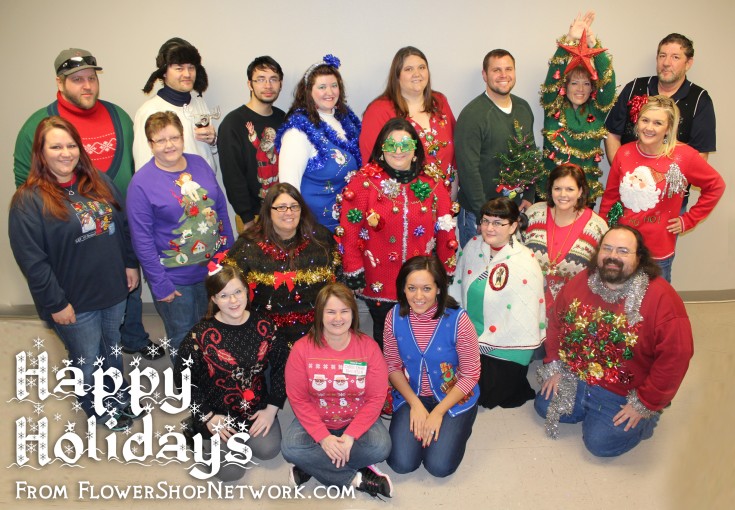 Happy Holidays from Flower Shop Network!!