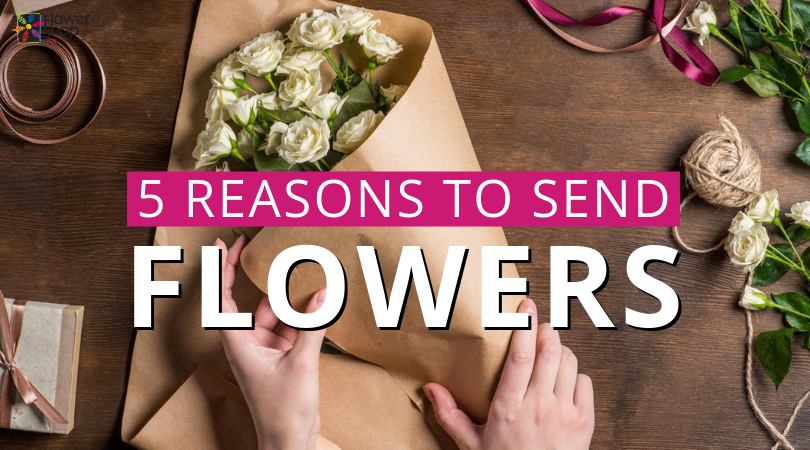 Some find inspiration in the beautiful sounds of music, others find it walking in the park or by listening to the waves of the sea. If you or someone you love is one to be inspired by nature, we've come up with flowers to send that inspire creativity, reward success, show love, bring happiness and a little bit of luck!
Inspire Creativity – Tropical and modern type flowers inspire and help stop procrastination. I'm sure you agree when I say that we've all been in a situation in which we have a deadline to meet, but often a tv show or YouTube video fuels our procrastination. Red Birds of Paradise, have an essence that allows the creative juices to flow. You will not only accomplish more, but the creativity inspired by the beauty of this flower will make every day more productive. Be sure to contact your local florist ahead of time for availability.
Reward Success – Any type of flower is good to reward success, but if you really want to go deep, gardenias are your best bet! A fresh bouquet of gardenias celebrates an important accomplishment, making it perfect to reward success or a job well done.
Show Love – Roses and carnations are the perfect flowers to show love. If you are sending flowers to your girlfriend or wife, try red or pink roses. Are you wanting to show love to mom or a family member? Go for carnations! They signify pure, unconditional love – because no love is more powerful than the love of a mother.
Bring Happiness – Any colorful bloom brings a sense of happiness and joy to one's spirit! If you are trying to bring a bit of sunshine to a friend, coworker, or relative, gerberas or sunflowers are the perfect gifts!
Good Luck – Bamboo plants are the best at bringing good fortune! Perhaps a friend just moved to a new house, flowers are a great gift, but bamboo plants are tokens of luck. They will purify the air at home or the office, shifting the energy in the room to a more positive one.
Giving is an enriching activity. It brings happiness and smiles to both the giver and receiver. Call your local florist today and send fresh blooms!