Spark romance with your sweetie with the spontaneous gift of flowers! No matter if you're inside the doghouse or out, flowers are an easy gift, but can mean so much.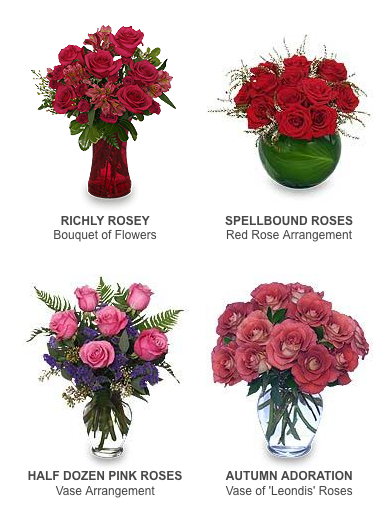 Roses have been the go-to romantic gift for centuries. Carry on the tradition by bringing home roses for your sweetheart tonight! Make it a practice to pick her up a bouquet of flowers once or twice a month.. (but never the same day to keep it spontaneous!) Choose her favorite flowers and colors. Nothing keeps the flames of love alive like being romanced.
Stop by your local flower shop on your way home! Most florists have bouquets of flowers ready and waiting for you to take to your sweetheart! Florists make it so easy to be a good romantic.