We are just days away from St. Patrick's Day 2013 and you can definitely tell from this week's photo recap! There are so many all-green designs that are perfect for this spring GREEN holiday — Check them out!
Just In Time For St. Patrick's Day: Green Flower Arrangements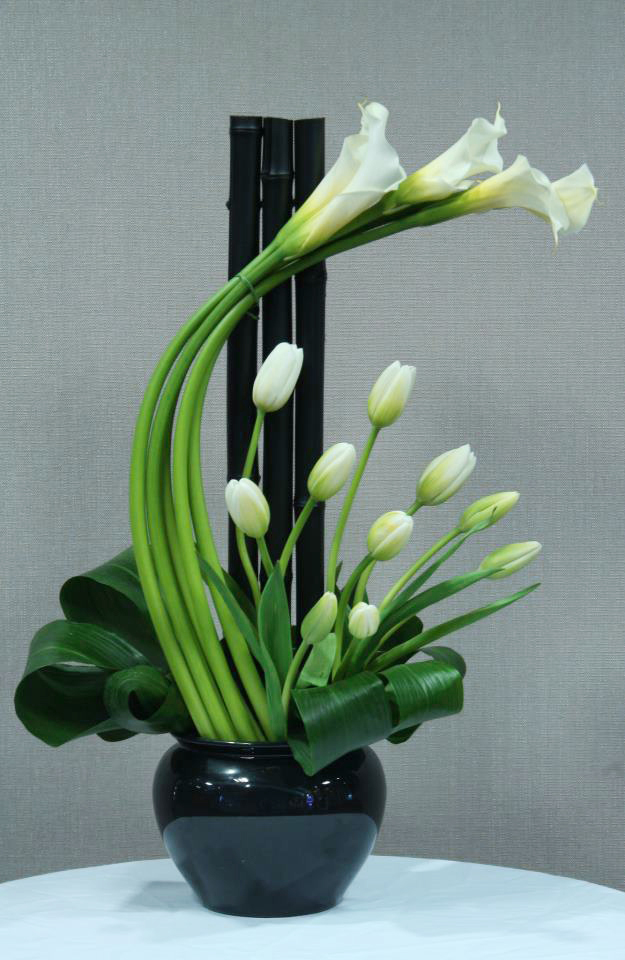 Elegant green floral design by Crossroads Florist, Mahwah NJ
"Black & white simplicity ( with some green of course) Made this arrangement for display on a trade show table for a dental convention"
—
Green Floral Martini by Honeysuckle Lane, Aurora NE
"Anyone need a drink?"
—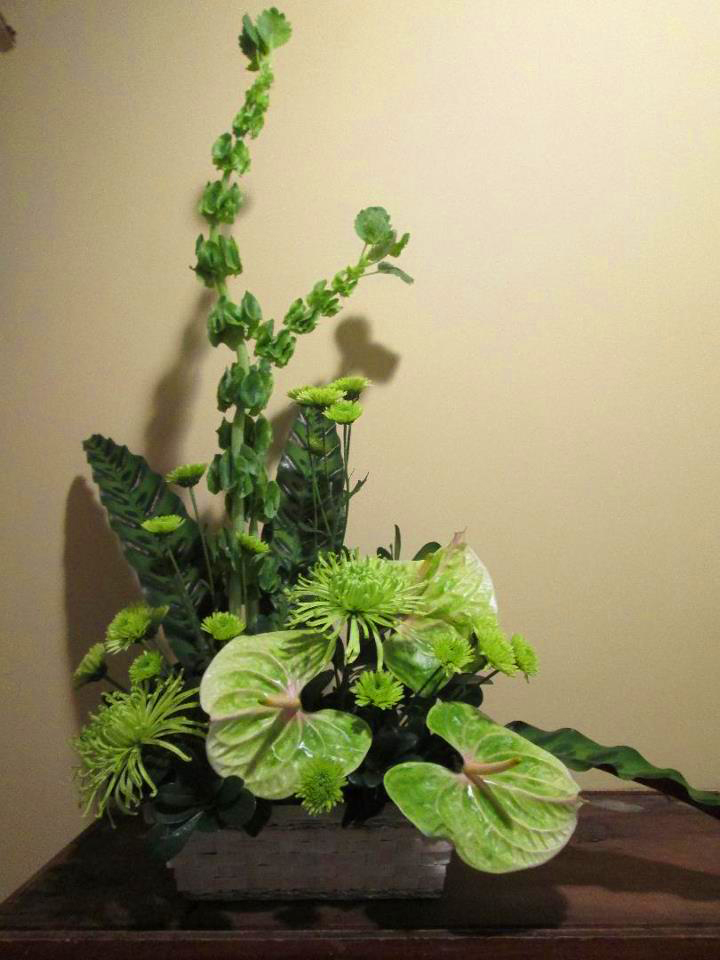 All-green design by Inspirations Floral Studio, Lock Haven PA
"St. Patrick's Day arrangement"
—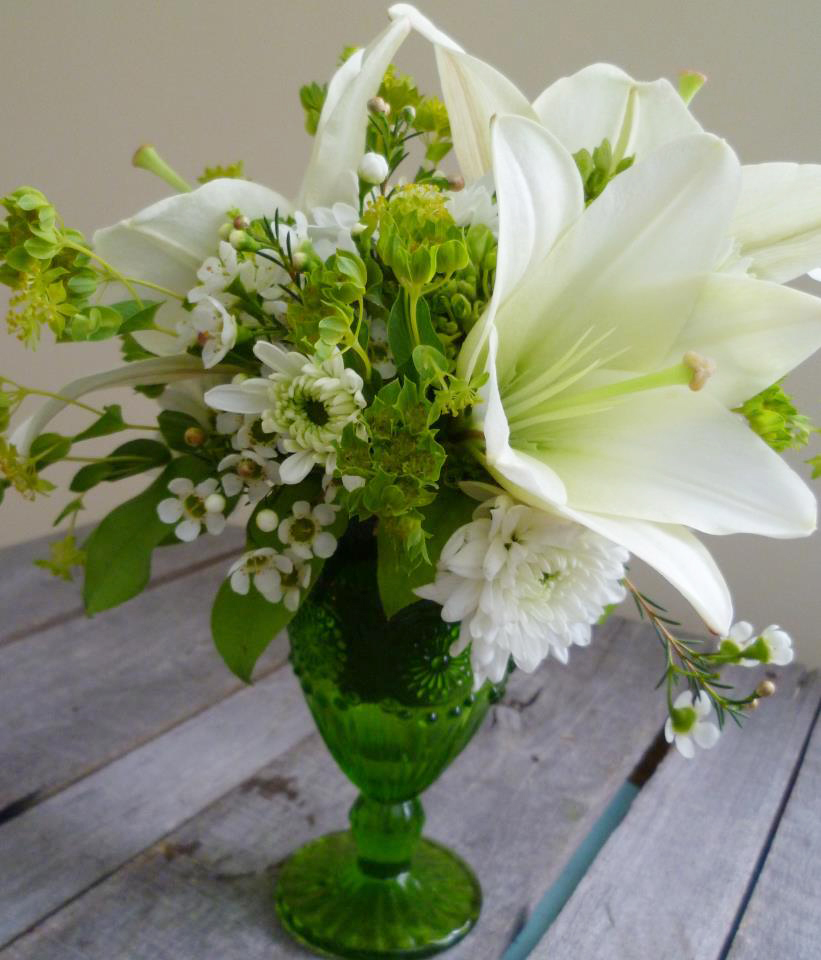 Spring green by Paisley Floral Design Studio, Manchester NH
"St. Patrick's Day inspired arrangement"
—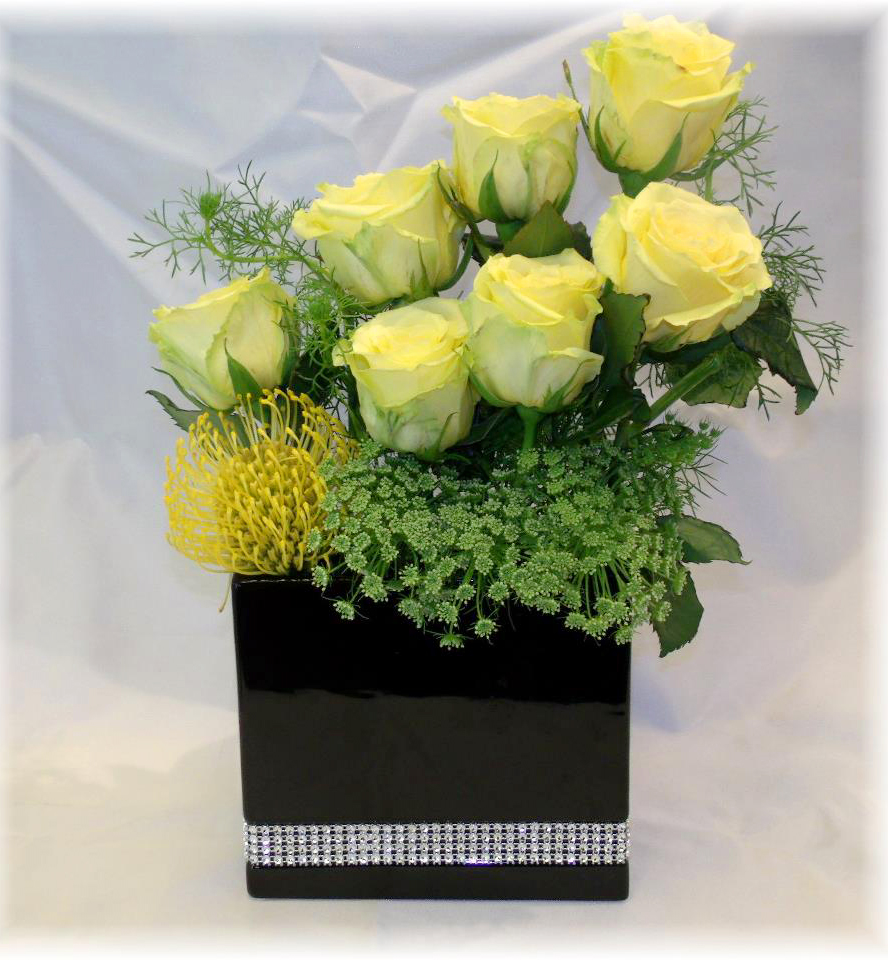 Yellow and green arrangement by MaryJane's Flowers & Gifts, Berlin NJ
"Leftovers out of the fridge… :)"
—
Everyday Flower Arrangements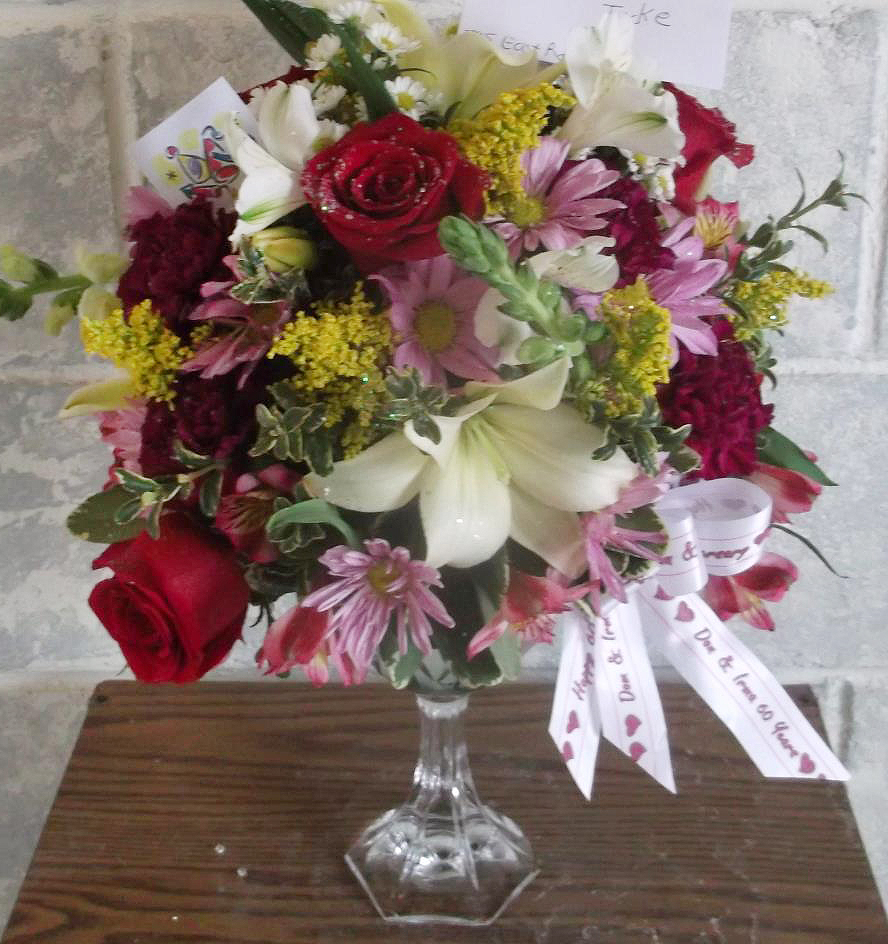 Anniversary Flowers by A-1 Flowers & More, Cottonwood ID
"60th Anniversay Bouquet – "diamond" dust sprinkled on entire bouquet."
—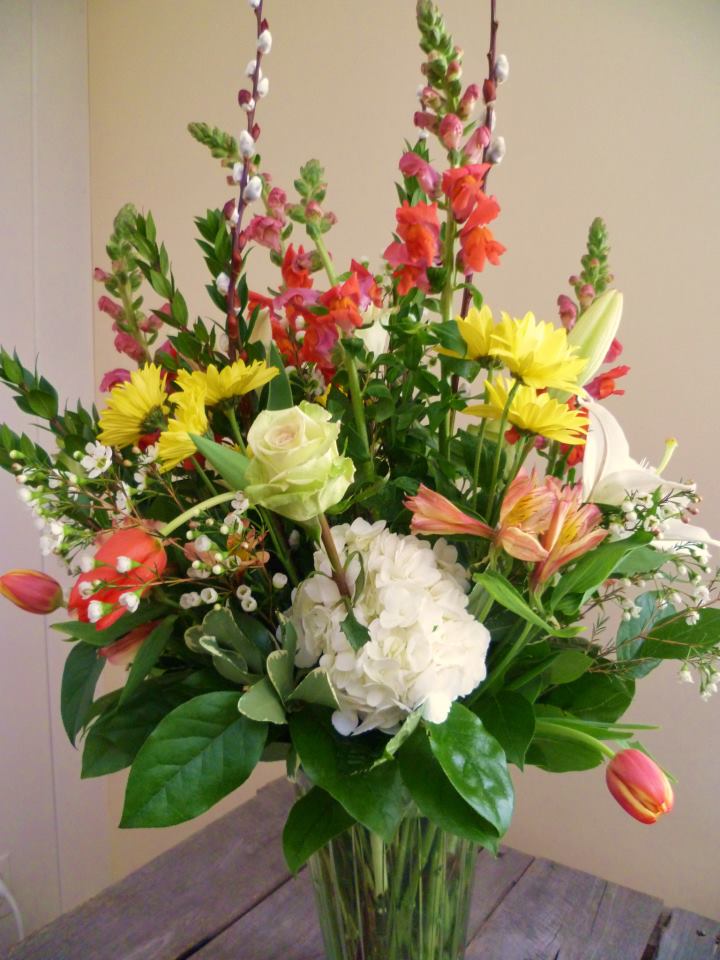 Cheery spring design by Paisley Floral Design, Manchester NH
"Bright and cheery vase arrangement"
—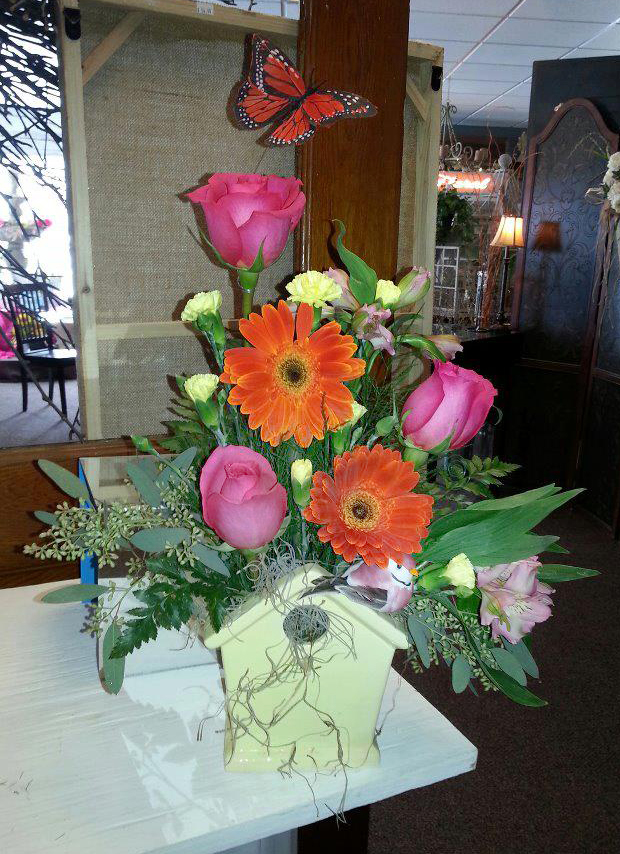 Birdhouse spring flowers by Platte Floral & Rental, Platte SD
"Something springy to brighten someones day."
—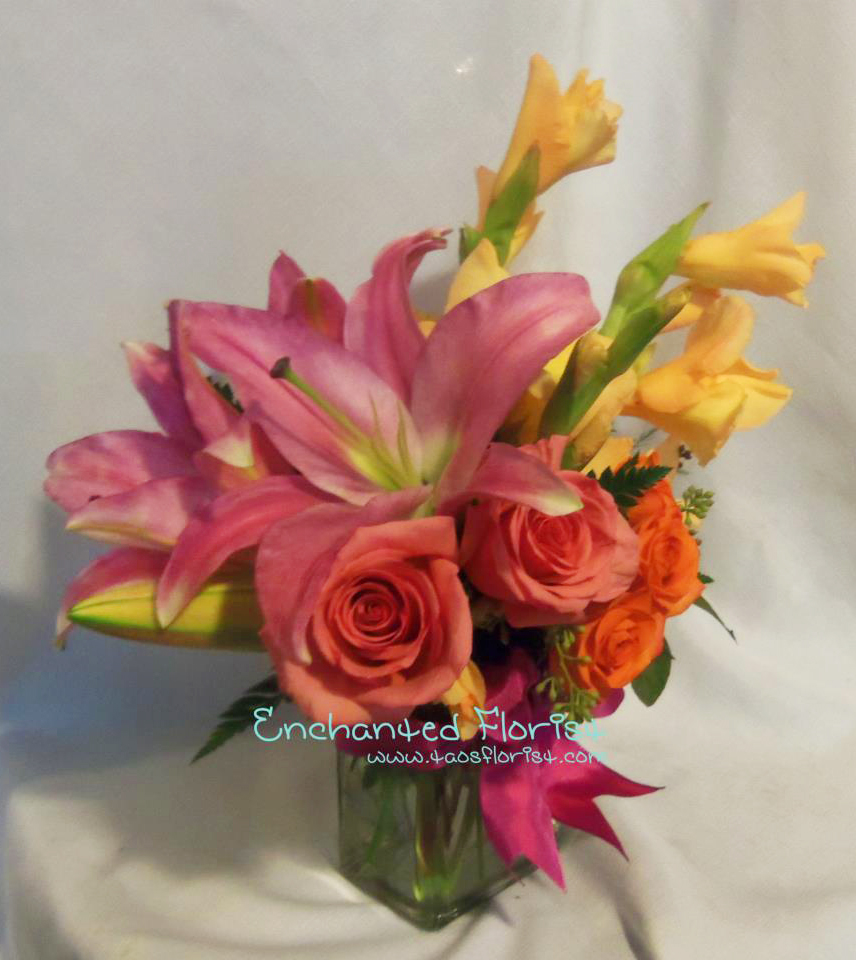 Cute design by The Enchanted Florist, Taos NM
—
Balloons and flowers by Auburn Classic Florist, Auburn IN
"Here is a small arrangement using 6 " balloons without helium. Balloons done like this last a long time. I knot the bottom of the balloon instead of tying with curling ribbon."
—
Special Event Flowers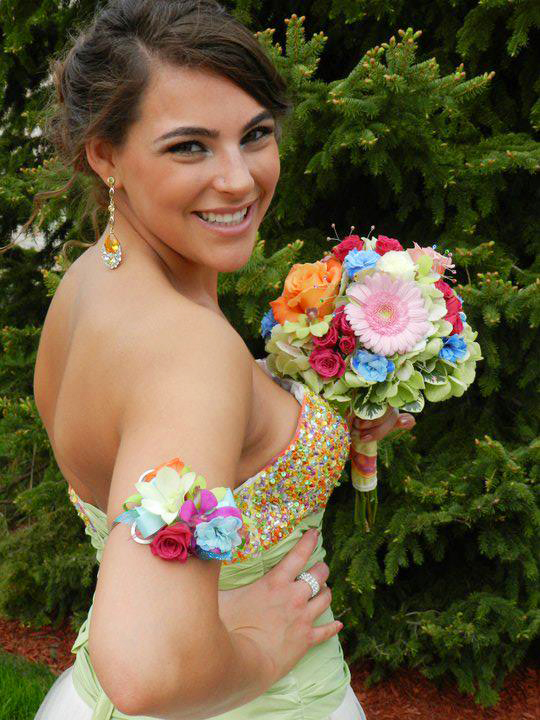 Prom designs by Donna's Custom Flowers, Mundelein IL
"Prom"
—
Sweet 16 centerpieces by Crossroads Florist, Mahwah NJ
"Fun & funky sweet 16 centerpieces"
—
Funeral Flower Designs
Sunny yellow sympathy flowers by Flower Boutique, Cherry Hill NJ
—
Unique and beautiful sympathy designs by MaryJane's Flowers & Gifts, Berlin NJ
—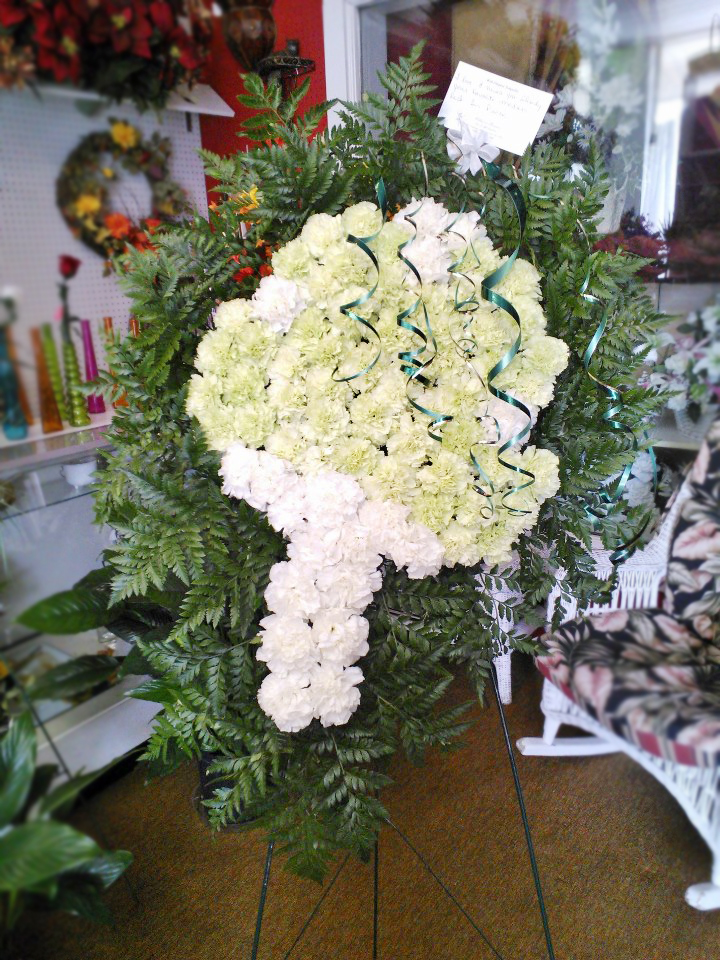 All-green standing spray by Wilma's Flowers, Jasper AL
—
What will next week bring? Who knows! Be sure to like us on Facebook for even more beautiful floral designs. If you're a florist, we want to feature YOUR favorite design of the week right here on Facebook Friday Recap! Click here to see past recap posts!