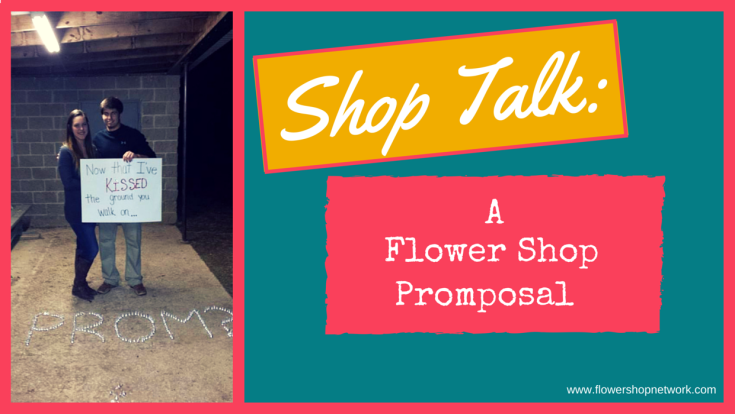 With prom season upon us, we wanted to share this great story with you about a unique promposal! Our friends at
Heather's Way Flowers and Plants
in Jonesboro, Arkansas, participated in a super romantic promposal that involved a fun scavenger hunt that had a big surprise!
1. How did you assist in this promposal?
We assisted in the scavenger hunt of the promposal and it ended up with a very special young man asking a lovely girl to prom.
2. Have you done this before?
No. It was a lot of fun and so sweet! We love helping out our community in these neat ways.
3. Why did you decide to assist in the promposal? Did you benefit marketing-wise from this?
We were just lending a hand to the community and any sort of marketing that occurred from that was purely by accident. It was a great way however to kick off the prom flower season.
4. What ways do you market your shop for prom?
I do radio. It's worked very well. I target the kids and their moms.
5. What tips can you give teens when it comes to ordering their floral pieces for prom?
Bring the girl and the dress to match colors and to try on the wristlet to make sure it fits.
6. Any tips for florists during prom season?
Always up-sell. Show all the add ons like lights, stones, more ribbons, etc.
For more great tips on prom and other floral events, check back with the
Bloomin' Blog
!